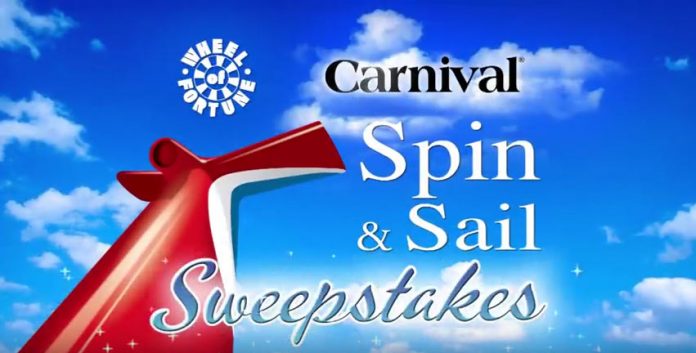 It's Carnival Spin & Sail Week on Wheel Of Fortune! Wheel and Carnival have teamed up to bring you the Carnival Spin & Sail Sweepstakes and give you a chance to win an 8-day cruise for 2 aboard Carnival Magic, sailing to the gorgeous Southern Caribbean.
Make a splash in paradise while playing in a Carnival Cruise Line and IGT $200,000 Spin N Sail Slot Tournament celebrating 20 years of the Wheel Of Fortune slot machine.
To enter, watch Wheel every night during Spin & Sail Week and take note of the Bonus Round Puzzle Solution. Join the Wheel Watchers Club or log in to your account and enter the Bonus Round Puzzle Solution on WheelOfFortune.com for your chance to win. You have until 2:59:59 p.m. PT the following day to enter the applicable Bonus Round Puzzle Solution so be quick!
Whatever your definition of fun is, it's waiting for you on a Carnival Cruise. Good luck!