Tag: wheeloffortune.com sweepstakes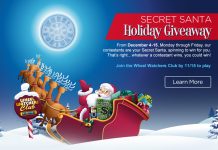 Wheel Of Fortune's Secret Santa Sweepstakes 2017 is just a few days away and this is your chance to win BIG during this special Holiday Giveaway.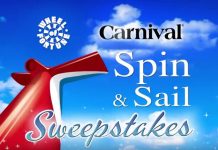 Wheel ahoy! Tune in to Spin & Sail Week and join Pat and Vanna for a chance to be 1 of 20 lucky Wheel Watchers to win an 8-day Southern Caribbean Cruise aboard Carnival Magic in the Carnival Spin & Sail Sweepstakes.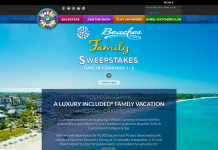 The WheelOfFortune.com Beaches Resorts Family Sweepstakes is your chance to win a luxury included family vacation to the Caribbean.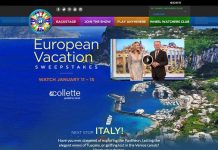 Wheel Of Fortune European Vacation Sweepstakes is a promotion where Wheel Watchers can win 1 of 5 European Vacations to Italy by looking for Bonus Round Puzzle Solutions during Wheel Of Fortune, January 11 through January 15.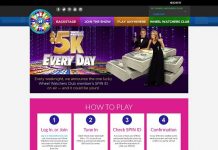 Win $5K every day just by watching Wheel Of Fortune. Exclusive to Wheel Watchers Club members. Find out how you can join now for your chance to win.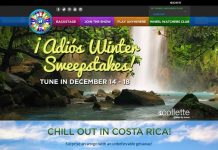 Starting on December 14, watch Wheel Of Fortune for a chance to win a Costa Rica getaway courtesy of Collette.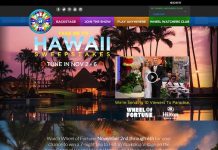 Hilton Waikoloa Village awaits your arrival! All next week, Wheel of Fortune is sending 10 lucky viewers to Hawaii's Big Island! Look for the Puzzle Of The Day during Take Me To Hawaii Week and you could win!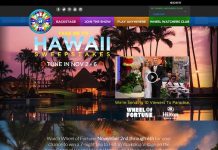 The surf, the sand, the sun and the fun! A vacation in the big island of Hawaii is up for grabs in the Wheel of Fortune Take Me To Hawaii Sweepstakes starting on November 2nd!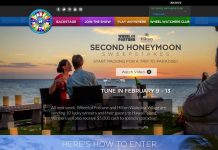 Start packing for a trip to paradise! Tune in to Wheel Of Fortune February 9-13 and look for the special Second Honeymoon Sweepstakes Puzzle of the Day. You could win 1 of 10 trips to Hawaii Island!