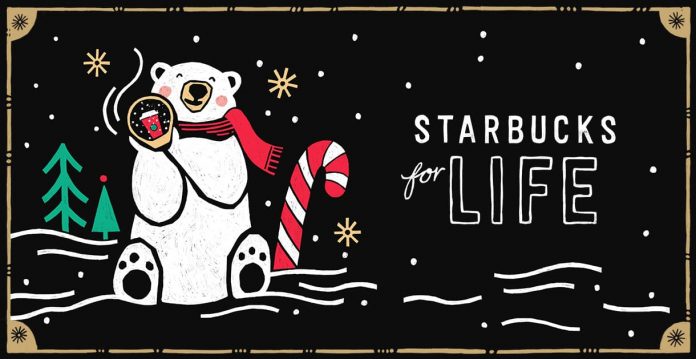 If you are playing Starbucks For Life in 2018, you are probably already looking for the rare game pieces. Getting them is the hardest part of the game. The easiest being to figure out which game pieces are the rarest ones.
The game started in December 5th but I already filled the game board within an hour. Want a Starbucks For Life tip? One of the best way to earn bonus game play is to complete challenges. But did you know that you can actually play the game without making a purchase? It takes time as you have to fill in the entry form for each challenge but you will be able to earn a lot of game plays. It's also the cheapest way to play.
Starbucks For Life Rare Pieces In 2018
Game Prize
Rare Game Piece
Common Game Piece #1
Common Game Piece #2
Starbucks for Life
Artic Fox
Professor Owl
Starbucks for a Year
Waddles the Penguin
Juniper the Reindeer
Starbucks for 6 Months
Yeti
Polar Bear
Starbucks for 3 Months
Winterbird
Gingerbrad Man
Starbucks for a Month
Puppermint the Pup
Yule Goat
1000 Bonus Stars
Vickers the Cat
Chili Lights
500 Bonus Stars
Snowflake
Milk and Cookies
250 Bonus Stars
Mittens
Canberry Sauce
125 Bonus Stars
Pickle
Mixed Nuts
Starbucks for Life Coffee
Collection
Found an error in our chart? Let us know in the comments!