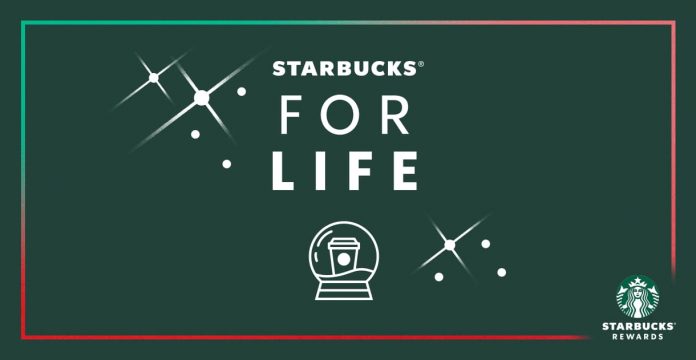 If you are playing Starbucks For Life 2019, you are probably already looking for the rare Starbucks For Life pieces. Getting them is the hardest part of the game. The easiest being to figure out which game pieces are the rarest ones.
There are the Starbucks For Life Rare Pieces 2019. The list will be updated often in the coming days. Check back to the latest rare game pieces.
Game Prize
Starbucks For Life Rare Piece 2019
Common Game Piece #1
Common Game Piece #2
Starbucks for Life
Skis
Betty the Yeti

Snowshoes

Starbucks for 1 Year
Pinecone
Winter Bird

Professor Owl

Starbucks for 6 Months
Mixed Nuts
Stockings

Miss Mouse

Starbucks for 3 Months
Silver Bells
Puppermint the Pup

Sled

Starbucks for 1 Month
Holly
Ice Skates

Polar Bear

PlayStation 4 system and a
code for a 12-month PlayStation Now
subscription
Snowflake
Waddles the Penguin

Shovel

Two (2) Atom Tickets
Pear
Milk and Cookies

Gingerbread Man

400 Bonus Stars
Chili Lights
Pickle

Candy Cane

150 Bonus Stars
Mittens
Canberry Sauce

Vickers the Cat

Starbucks for Life Coffee
Collection
Yule Goat

Reindeer
Found an error in our chart? Let us know in the comments!