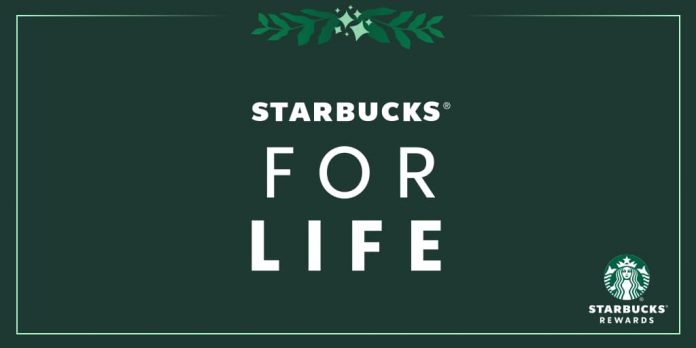 Wondering what are the Starbucks For Life Rare Pieces 2020? The rare pieces are listed in the chart below. Find them to play Starbucks For Life Game 2020 for a chance to win free Starbucks coffee for life.
Here are the Starbucks For Life Rare Pieces 2020:
Game Prize
Starbucks For Life Rare Piece 2020
Common Game Piece #1
Common Game Piece #2
Starbucks for Life
Gingerbread Man
Handmade Ornament
Starbucks for 1 Year
Cup of Cocoa
Betty the Yetti
Starbucks for 6 Months
Snowflake
Waddles the Penguin
Starbucks for 3 Months
Professor Owl
Melody Decks The Halls
Starbucks for 1 Month
Milk and Cookies
Cranberry Sauce
Vickers the Cat
Bose QuietComfort Earbuds
Silver Bells
Penelope Polar Bear
Holly Jolly Pickle Jar
Alaska Airlines Vouchers
Cozy Sweater
Yule Goat
The Holiday Bird
Starbucks for Life Limited Edition Puzzle from Ravensburger
Festive Fireplace
Peppermint's Winter Nap
400 Bonus St
It's Getting Hot in Here
Basil The Mouse
Wrapping Presents
Starbucks for Life Coffee
Collection
Tis The Ski-Son
Juniper the Reindeer
Slice of Pie
Do you have information regarding the Starbucks For Life pieces? Let us know in the comments below and we will update this post accordingly.