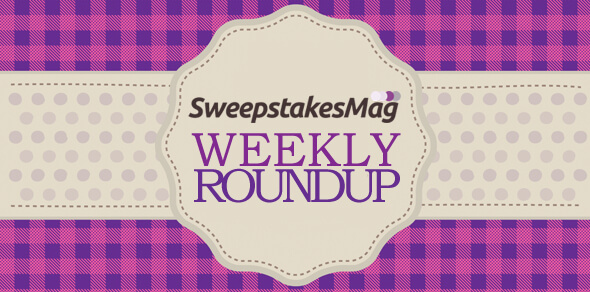 This week's roundup features online Sweepstakes presented by Braun, General Mills, Rolling Stone, BHG, This Old House, and more brands you love.
These are the latest Sweepstakes we posted on Sweepstakes Mag. Be sure to enter for your chance to win. You may enter the winner's circle!
Have a look below to see what you may have missed in the last 7 days and good luck!
1- Goldfish Tales Promotion


Do you love Goldfish crackers and snacks? Share your Goldfish Tales at GoldfishSmiles.com now through October 31, 2016 and you could win a $1,000 or 1 of 5 photo books during the Goldfish Tales Promotion.
2- Investigation Discovery Addict Of The Month

Entering at InvestigationDiscovery.com/Addict using the weekly Addict Code Word is your chance to become the Investigation Discovery Addict of the Month and win a walk-on role.
3- Braun Extraordinary Fan Experience Sweepstakes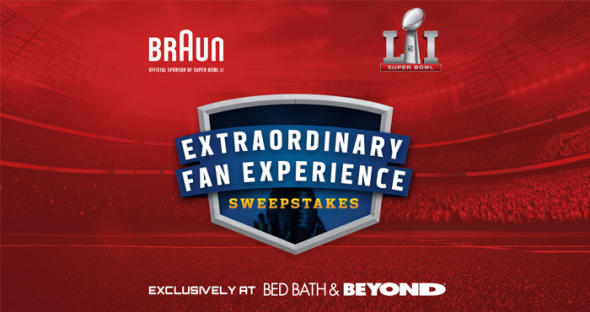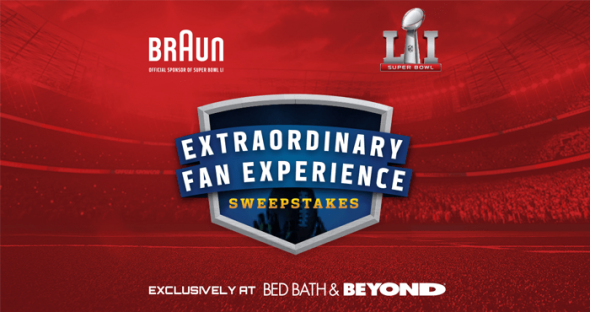 Enter at FanSweeps.com and Braun could send you on an extraordinary fan experience to Super Bowl LI or the 2017 Pro Bowl. Plus, you could win a Braun shaver and Bed Bath & Beyond gift cards.
4- General Mills Anniversary Instant Win Game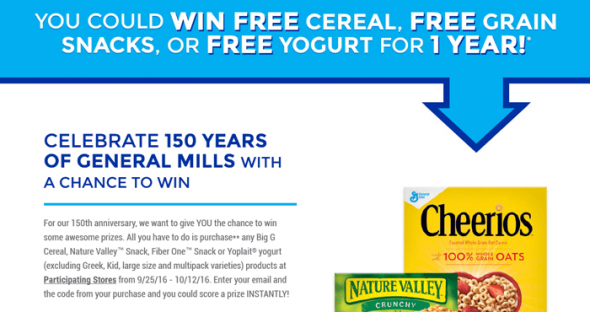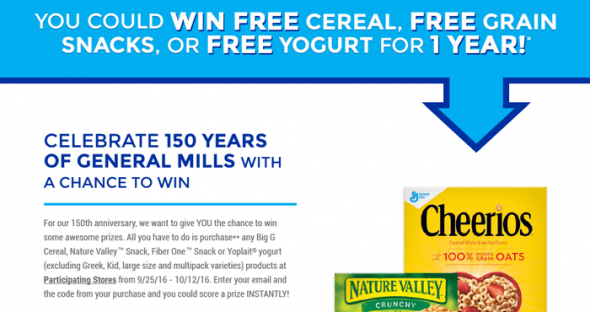 The General Mills Anniversary Instant Win Game at PrizeGeneralMills.com is celebrating 150 years of making food people love. You could win free Yoplait for a year, free Nature Valley Grain snacks for a year or free Cereal for a year.
5- Rolling Stone Stop Dreaming, Start Riding Sweepstakes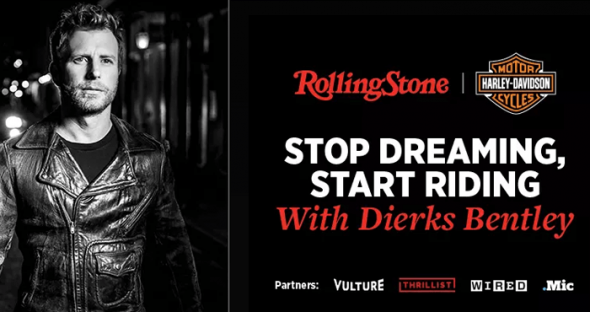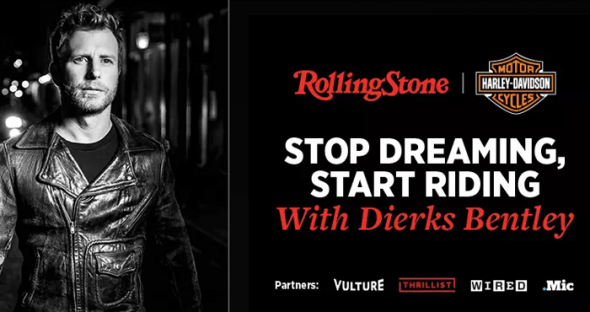 Enter at RollingStone.com/StartRiding and you could ride your very own 2017 Harley-Davidson motorcycle with Dierks Bentley. Stop dreaming, start riding.
6- BHG A Rug for Every Room Sweepstakes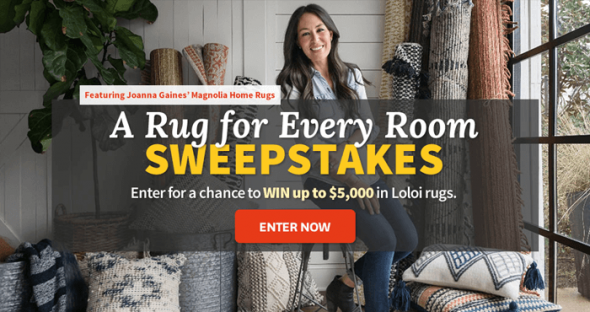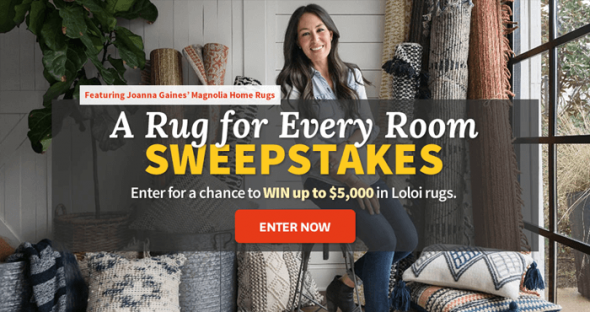 If you enter the BHG A Rug for Every Room Sweepstakes at BHG.com/LoloiRugs, you could be the winner of $5,000 in Loloi Rugs featuring Fixer Upper's Joanna Gaines' Magnolia Home Rugs.
7- BHG Stylemakers Sweepstakes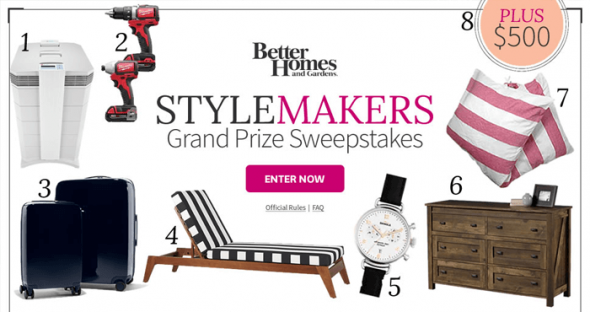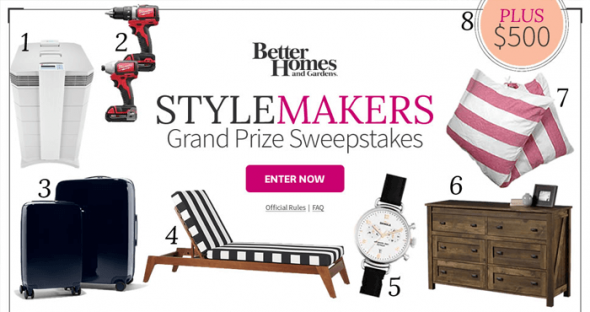 Participate daily at BHG.com/StylemakersSweeps and be entered into the BHG Stylemakers Sweepstakes for a chance to win over $4,500 in prizes including a Falls Creek Drawer Dresser, a Filaki Lounger, and more.
8- BHG $2,500 Grocery Sweepstakes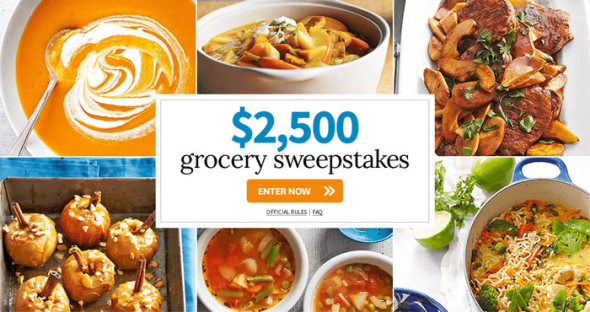 Visit www.BHG.com/GrocerySweeps then enter the BHG $2,500 Grocery Sweepstakes daily through December 31st for a chance to win $2,500 in free grocery.
9- TOH Farmhouse at Emerson Green Sweepstakes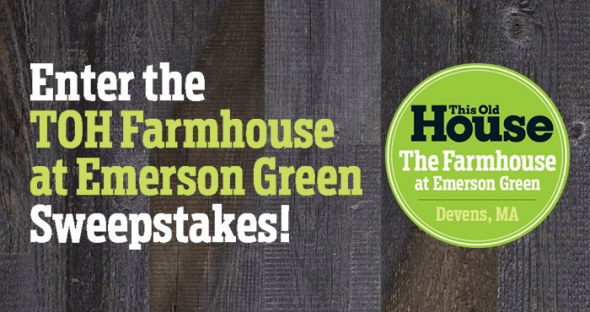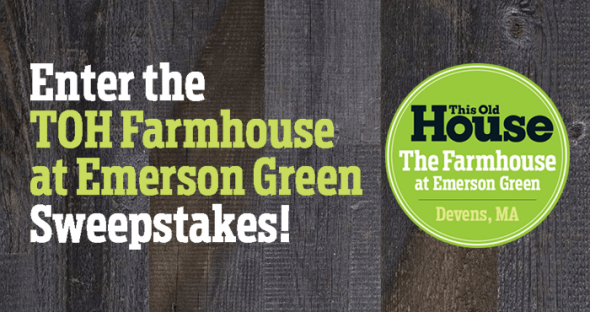 This Old House Farmhouse Sweeps is your chance to select the prize you'd like to win the most from the 2016 Idea House partners. Make your choice at thisoldhousesweeps.com/farmhouse.
10- Truckload of Prizes Sweepstakes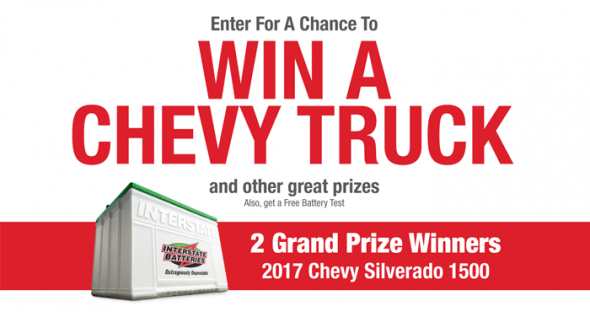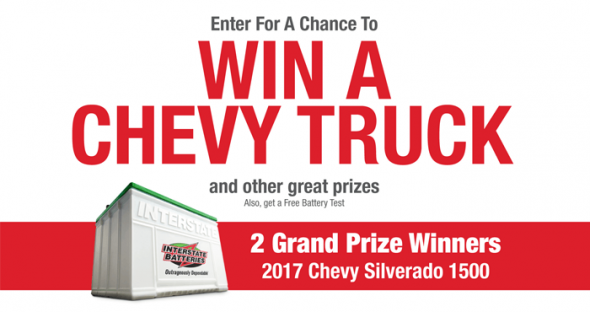 Visit TruckloadofPrizes.com after you received a free battery test and enter for a chance to win a Chevy truck, $250 Gift Cards or $100 Gift Cards during the Truckload of Prizes Sweepstakes.
If you already entered those online sweepstakes, be sure to return and enter again to improve your chances of winning. If you didn't enter yet, do yourself a favor by checking them out and participate now. You could win incredible prizes.