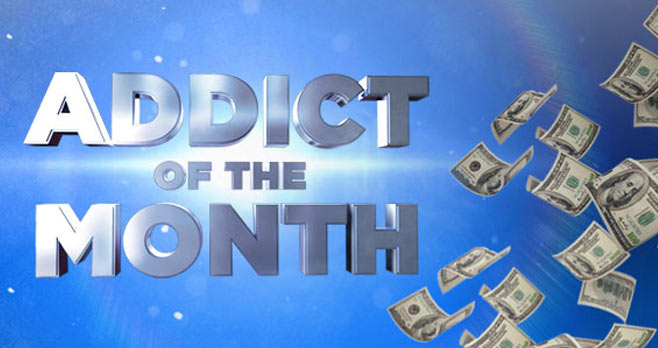 Visit InvestigationDiscovery.com/Addict all this month for your chance to become the Investigation Discovery Addict Of The Month and win a walk-on role with this highly popular Investigation Discovery Giveaway.
Starting on Mondays, tune in to ID for a weekly code word that will be displayed on screen between 8:00 and 9:00 p.m. ET. Then, go online to www.InvestigationDiscovery.com/Addict to enter the code word and register for the Giveaway because Investigation Discovery is giving away a trip to the shoot location to one lucky viewer.
Sweepstakes Links
Code Words

Code Word #1 (July 31 to August 7): RAGE
Code Word #2 (August 7 to August 14):
Code Word #3 (August 14 to August 21):
Code Word #4 (August 21 to August 28):
Code Word #4 (August 28 to September 3):
Entering At InvestigationDiscovery.com/Addict
For your chance to win, go online to the Giveaway website by visiting InvestigationDiscovery.com/Addict. Then, fill out the giveaway entry form by providing all requested information including the weekly code.
After you submitted the registration form, you will automatically be entered for a chance to win the grand prize. Be sure to come back here every week for a new weekly code and a new chance to win in the Investigation Discovery Addict of the Month Giveaway.
Official Rules

You are eligible to participate into the Investigation Discovery Addict of the Month Giveaway only if you are a legal U.S. resident who is 18 years of age or older at the time of entry.
Entries will be accepted online from 8:00 p.m. ET on July 31, 2017 until 8:59 p.m. ET on September 3, 2017.
You can participate only one time per week during the Promotion Period.
Grand Prize Winner will be selected in a random drawing on or about September 8, 2017 from among all eligible entries received.
The total approximate retail value of the prize available to be won is $3,500.
Sponsored by Discovery Communications, LLC, One Discovery Place, Silver Spring, MD 20910.
Administrated by Promotion Mechanics, Inc., 87 South Main Street, Newtown, CT  06470 USA.