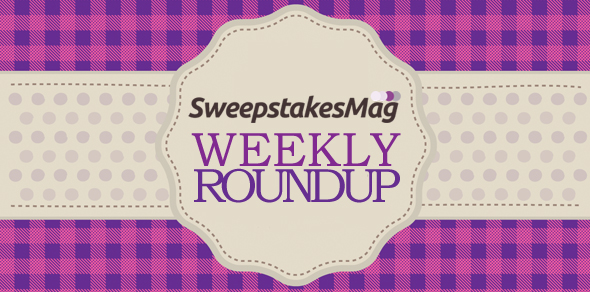 This week's roundup features Sweepstakes presented by Hyundai, Nissan, Chevy, Bud Light, Nescafé, and more. Have a look below to see what you may have missed in the last 7 days.
MLB Roberto Clemente Award Sweepstakes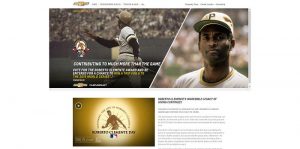 Vote for the Roberto Clemente Award at ChevyBaseball.com and be entered into the MLB Roberto Clemente Award Sweepstakes Presented by Chevrolet for a chance to win a trip to the 2015 MLB World Series!
Hyundai This is Loyalty Sweepstakes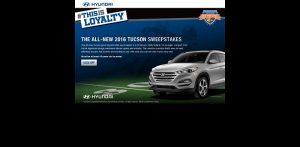 Kick off the college football season with a chance to win the all-new 2016 Hyundai Tucon!
Together We Make Football Contest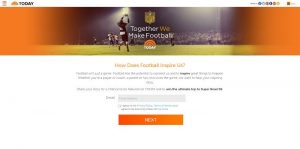 Share an inspiring story about football at togetherwemakefootball.com and you could win a trip for four (4) to attend Super Bowl 50 in February 2016!
NBC And Nissan's Build Your Voice Team Sweepstakes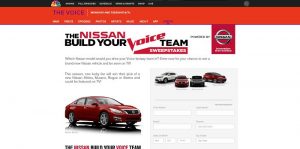 Which Nissan model would you drive your Voice fantasy team in? Enter now at NBC.com/Nissan for your chance to win a brand new Nissan vehicle and be seen on TV!
Floor And Decor Makeover Sweepstakes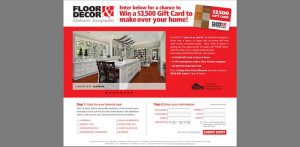 Vote for your favorite look and enter for your chance to win a $3,500 gift card to make over your home, courtesy of Floor & Design!
Bud Light 2015 Back To Football Sweepstakes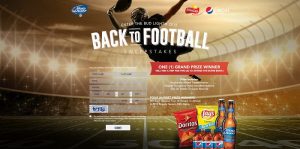 Calling all football fans! It's now time to get back to football so enter this sweepstakes and you could attend Super Bowl 50!
2 Broke Girls Cash Stash Sweepstakes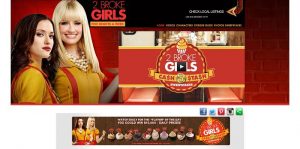 Watch daily for the Cupcake Flavor Of The Day and enter at 2BrokeGirlsWeeknights.com for your chance to win $10,000 or daily cash prizes!
Chevy Man Cave Party Sweepstakes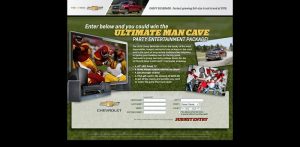 Enter the Chevy Man Cave Party Sweepstakes online at ChevyManCave.com and you could win the Ultimate Man Cave Party Entertainment Package!
Famous Amos 40th Birthday Instant Win Game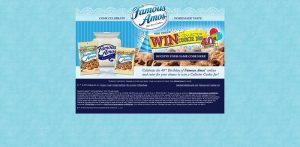 Text the keyword found on specially marked packages of Famous Amos Chocolate Chip cookies or enter online at famousamos.com/birthday and you could win a collector cookie jar!
NESCAFÉ Clásico Love Mondays Sweepstakes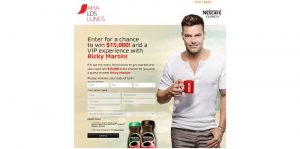 Look for the on-pack code on jars of NESCAFÉ Clásico coffee and you could win a trip to meet and greet with Ricky Martin along with a check for $15,000!
If you already entered those, be sure to return and enter again to improve your chances of winning. If you didn't enter yet, do yourself a favor by checking them out and participate now! You could win incredible prizes!