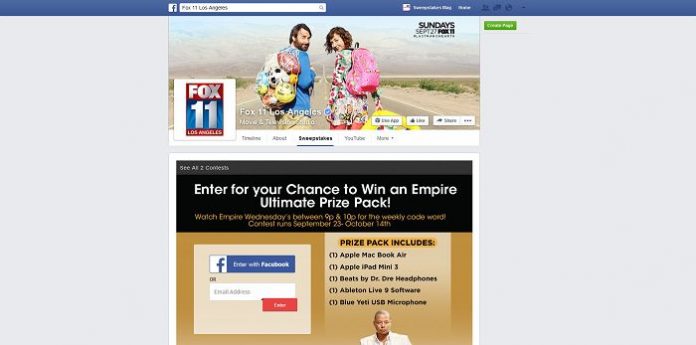 It's going down! By entering the Fox 11 Mastermix Sweepstakes, you could win an Empire Ultimate prize pack including an Apple Mac Book Air, an Apple iPad mini 3, Beats by Dr. Dre Headphones, Ableton Live 9 software, and Blue Yeti USB Microphone!
Just watch EMPIRE each Wednesday 9p for the code word then enter online on the Fox 11 Facebook page. Many will enter, four will win! The giveaway period starts on September 23, 2015 and ends on October 14, 2015.  Entries will be accepted only on Wednesdays between 9:00 p.m. and 11:59 p.m. and code words are only valid until 11:59 p.m. on the day they are broadcasted. Entries are open only to legal California residents who are at least eighteen (18) years of age or older.
FOX 11 Mastermix Sweepstakes Code Words
Missed the code words during an EMPIRE episode? Find them all below!
Four Prize Winners
One winner will be selected each Thursday following each Wednesday code word for a total of four (4) winners. Each winner will receive a prize package valued at $2,415, consisting of the following:
one Apple Mac Book Air,
one Beats by Dre Wireless Headphones,
one Blue Yeti USB Microphone,
one Apple iPad Mini 3,
one Ableton Live 9 Software