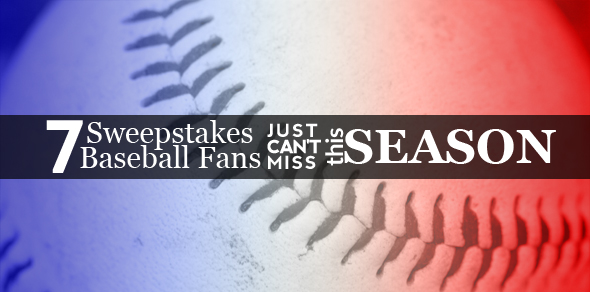 MLB.com Quicken Loans Steal a Home Sweepstakes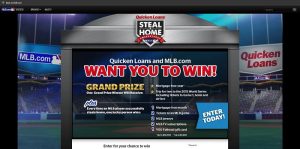 Quicken Loans and MLB.com want you to win! Now through October 4th, register at mlb.com/quickenloans and every time an MLB player successfully steals home, you could be the lucky winner of a mortgage-free month, tickets to an MLB game, MLB jerseys, MLB.TV subscriptions, and more! Plus, you'll be entered for a chance to win a mortage-free year and a trip to the 2015 World Series!
MLB.com Runs on Dunkin Sweepstakes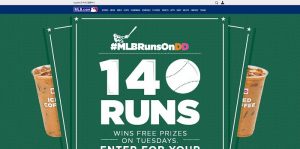 Every Tuesday this season, Dunkin' Donuts will be giving away MLB prizes if the total runs scored reaches 140! Prizes includes MLB.TV Premium Yearly Subscriptions, 2015 MLB.com At-Bat Premium Subscriptions, 2015 Major League Baseball regular season game tickets, and more! Register at MLB.com/Dunkin and follow the action each Tuesday with #MLBRunsOnDD.
Little Debbie Home Run Home Theater System Giveaway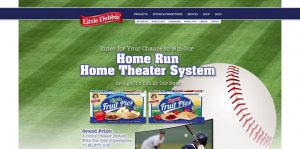 Little Debbie invites you to the enter this giveaway for a chance to win a home theater system with a one year subscription to MLBTV.com! Plus, a $50 Shop.MLB.com Gift Cards will be given away each month, for six months! Enter now at LittleDebbie.com.
Kellogg's Win MLB Merchandise Text-to-Win Game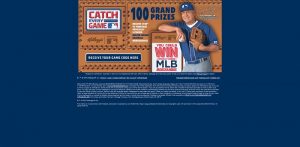 Each day through November 30th, text the keyword "GEAR" to 86677 or play online at kelloggsbaseball.com to see if you're an instant winner of officially licensed MLB merchandise, awarded in the form of a $100 MasterCard Gift Cards! One hundred (100) grand prizes are up for grabs.
MLB and Kellogg's Catch Every Game Online Instant Win Game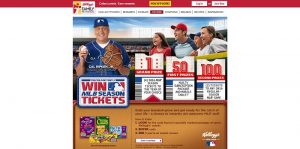 If you're a registered member of the KFR program, look inside specially marked packages of participating Kellogg's snacks for a code and a chance to win! Enter your codes at KFR.com/CatchEveryGame and you could be the winner of MLB season tickets to the team of your choice, MLB.TV Yearly Subscriptions for the MLB 2016 regular season or 2016 Major League Baseball regular season game tickets.
Honda Vac The Odyssey Sweepstakes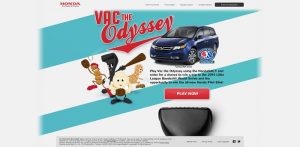 Only a few days left to play the Vac The Odyssey for a chance to win a trip for four (4) to the 2015 Little League Baseball World Series Event taking place between August 20 and August 30 in South Williamsport, PA and the chance to win the all-new Honda Pilot Elite! Visit vactheodyssey.com to play up to three (3) times per day through July 13, 2015.
MLB.com DomiNoNo Promotion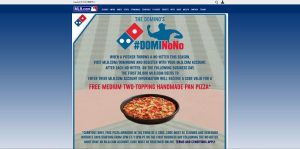 When a pitcher throws a no-hitter this season, visit MLB.com/dominono and register with your MLB.com account. After each no-hitter, on the following business day, the first 20,000 MLB.com users to enter their MLB.com account information will win a code valid for a free medium two-topping handmade pan pizza!