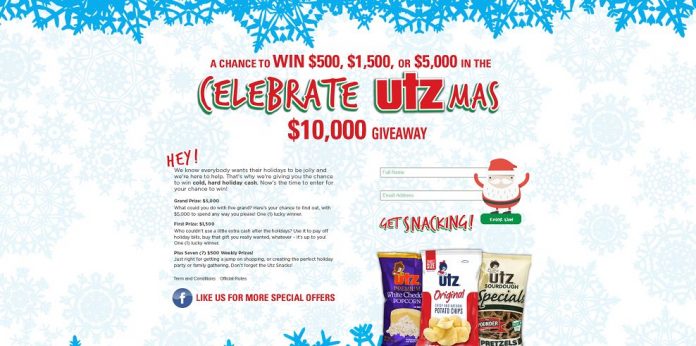 Everybody wants their holidays to be jolly and that's why Utz are giving you the chance to win cold, hard holiday cash.  Now through December 25, 2014, enter the Celebrate Utzmas $10,000 Giveaway daily at utzmas.com by submitting your name and email address for a chance to win one of nine prizes ranging from $500 to $5,000 !
Nine Prizes
One lucky grand prize winner shall win a check in the amount of $5,000 while the first prize winner will receive $1,500 also in the form of a check.
Plus, seven other winners will each get a $500 gift card.
Eligibility
Open to legal United States residents residing in the United States, who are eighteen (18) years of age or older at the time of entry.