Danimals Fuel Up To Play 60
Danimals and Fuel Up to Play 60 have teamed up once again this year to bring you the Dannon Danimals Fuel Up to Play 60 Instant Win Sweepstakes 2016!
This year again, you could win a Field Day with NFL pros for your kid's entire school! That is if you can find a golden bongo!
How To Win
Just look for specially-marked packages of Danimals. If you find a Golden Bongo or Golden Pouch inside the package, your school could win a Fuel up to Play 60 Field Day with real NFL  players!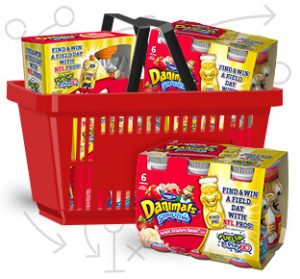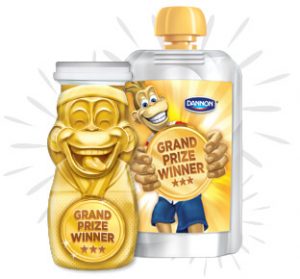 Alternatively, you may also request a free game piece by sending your name, address, and age on an 8.5″ x 11″ plain white piece of paper in an envelope with proper postage affixed to: 2016 DANNON Danimals Fuel Up to Play60 Free Game Piece Request, PO Box 760002, Dept. 856-762, El Paso, TX 88576-0002.
DANNON Danimals Promotional Products
Specially-marked packages of DANNON Danimals promotional products including these 5 package types:
6-packs of Danimals Smoothies
12-packs of Danimals Smoothies
18-packs of Danimals Smoothies
36-packs of Danimals Smoothies
4-packs of Danimals Squeezables
Find & Win
A total of five schools will have the chance to win a Grand Prize valued at $45,000, including the following elements:
a 2-3 hour field day with an NFL player
a $6,000 grant to support long-term, sustainable health and wellness programs at the school
To claim a prize, hand type your full name, mailing address, phone number and Designated School's contact information on an 8.5″ x 11″ piece of plain white paper. Then, mail the paper, with the entire original potentially winning game piece to: 2016 DANNON Danimals Fuel Up To Play60 Prize Claim, 10 South 5th Street, 7th Floor, Dept. 856-762, Minneapolis, MN 55402.
2016 Dannon Danimals Fuel Up To Play 60 Instant Win Sweepstakes Details
Offered and open only to legal residents of the 48 contiguous United States and the District of Columbia, who are 3 years of age or older at time of entry.
Prizes in the Sweepstakes will only be awarded to accredited elementary or middle schools located in the United States or District of Columbia.
This year's Sweepstakes begins on July 15, 2016 and ends on October 31, 2016.
The total approximate retail value of all prizes is $225,000.
Odds of winning are 1 in 6,000,000 for packs of Danimals Smoothies.
Odds of winning are 1 in 3,000,000 for 4-pack of Danimals Squeezables.
Sweepstakes is sponsored by Dannon and administrated by Young America.
For more information on the 2016 Dannon Danimals Fuel Up To Play 60 Instant Win Sweepstakes, including official rules, visit www.danimals.com/fueluptoplay60 now!