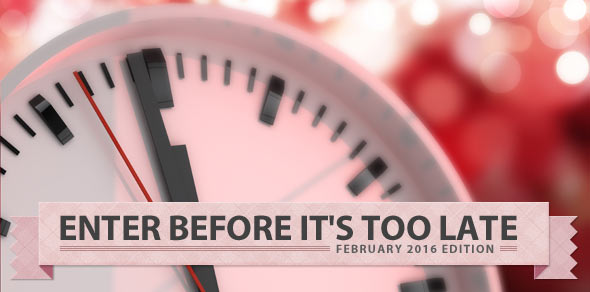 So many prizes to win and so few days left to enter. Enter these Sweepstakes presented by Dole, Family Dollar, Chuck E. Cheese Little Debbie and other great brands for a chance to win fantastic prizes including $5,000 cash, a trip to St. Croix, movie for a year, a Caravan Safari Tour and more.
Sweepstakes Ending In February 2016
Hurry up! These Sweepstakes are ending by the end of the month. Enter today before it's too late.