Wheel of Fortune Sears Secret Santa SPIN ID Sweepstakes
This holiday season, join the Wheel Watchers Club to get your SPIN ID number then, watch Wheel of Fortune December 8 – 19 for a chance to win the same cash and prizes as the in-studio contestants !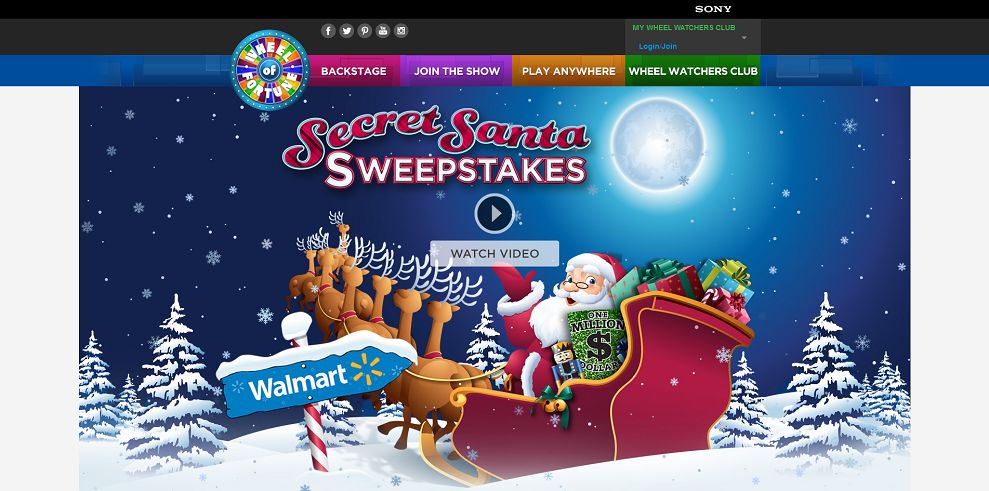 [Updated on December 19, 2014 : Winning secret santa Spin IDs added for December 19, 2014.]
The Wheel of Fortune Secret Santa SPIN ID Sweepstakes is back in 2014 ! One of the in-studio contestants could be your Secret Santa and whatever she/he wins, YOU WIN ! This could be a dream vacation, a Walmart shopping spree, a car, and lots and lots of cash ! Join the Wheel Watchers Club by November 30 and get your Spin ID today for your chance to win.
Winning Secret Santa Spin IDs
Please find a complete list of all winning Spin IDs below.
December 8, 2014: ER9258680, WF7667168, MD9339843;
December 9, 2014: PP1847997, LH2284407, FD01552;
December 10, 2014: RR7631576, LW6911614, JC4061320;
December 11, 2014: AT5968339, JG5141191, JR1581077;
December 12, 2014: CI0545179, RR6031025, GN0564936;
December 15, 2014: LS7146588, BR2271460, ST6238540;
December 16, 2014: RB9085576, BO3788160, FO3523072;
December 17, 2014: JS39557, JF8779304, RP4550364;
December 18, 2014: LP3411574, SJ5573257, KP4901246;
December 19, 2014: CS5115279, AS5375044, DE6036795;
How It Works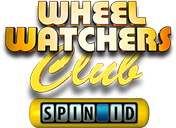 Starting at 11:59:59 p.m. PT on November 17, 2014, join the Wheel Watchers Club at www.wheeloffortune.com to get your SPIN ID, a unique 7-character or 9-character "Special Prize Identification Number". If you are already a registered Wheel Watchers Club member, simply log into the Wheel Watchers Club web site to obtain your SPIN ID. The sweepstakes registration period ends at 11:59:59 p.m. PT on November 30, 2014.
Tune in to Wheel Of Fortune on weekdays from December 8 to December 19 and look for the SPIN ID Numbers that will be aired on the Show.  If your SPIN ID number is displayed on screen, you could win the same cash and prizes as the in-studio contestants.
Be sure to confirm your SPIN ID number was displayed on the show by logging into the Website, and following the online instructions to complete the online verification process within 24 hours of the display of your SPIN ID Number on the Show.
You Could Win Big This Holiday Season
Up to thirty prize winners will receive the same prizes won by the contestants on their respective show air date ranging from $1,000 to $90,000 in value. A total of up to $1,300,000 in prizes will be awarded and may include cash, gift cards, merchandise, trips, cars, or other items.
Eligibility Requirements
Open only to legal residents of the fifty (50) United States and D.C., and who are 18 years of age or older as of November 17, 2014. Must be active Wheel Watchers Club members and have either a valid social security number or a valid U.S. personal tax identification to participate.
The information mentioned above are quick and basic information to help you get started with the promotion. For complete details, please read the official rules at
http://www.wheeloffortune.com/so-many-ways-to-play/enter-sweepstakes/secret-santa/rules
.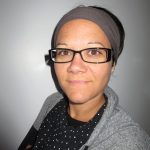 About the Author
Josee launched SweepstakesMag.com on February 2008 as a hobby and now, this is a part of her life. She carefully hand-pick all the sweepstakes to be posted on the site in order to provide you with the best ones. On top of that, she is a stay at home mom who lives in Canada and she and her husband have 4 children (7, 6, 3 and 1 year old).