Monthly Archives: August 2019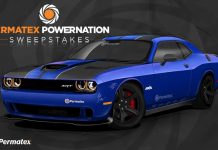 Visit permatex.powernationtv.com and enter the Permatex PowerNation Sweepstakes for a chance to win a 2019 Dodge Challenger.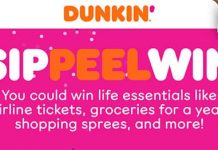 Visit sippeelwin.com and enter your code for the Dunkin Sip Peel Win and you could win free gas, groceries, and Dunkin' for a year.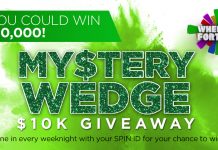 Enter the Wheel Of Fortune Mystery $10K Wedge Giveaway and tune in every weeknight with your SPIN ID for your chance to win $10,000.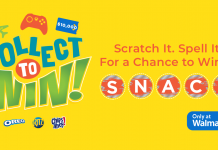 Play the Walmart Collect To Win at collectsnack.com for a chance to instantly win a $5 Vudu code and collect rare game pieces for a chance to win a $10,000 Walmart gift card.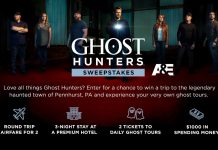 A&E is giving one Ghost Hunters fan the chance to win a trip to Pennhurst, PA during the Ghost Hunters Sweepstakes.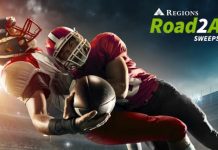 Visit road2ATLsweepstakes.com and enter the Regions Bank Road2ATL Sweepstakes 2019 for your chance to win tickets to the 2019 SEC Football Championship.
SOUR PATCH Kids and TRIDENT are teaming up to bring you the Fuel Your Game Sweepstakes at tridentcrash.com and spkcrash.com.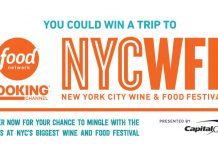 Capital One brings you the Food Network NYC Wine & Food Festival Sweepstakes, a sweepstakes where you could win a trip to attend the Food Network & Cooking Channel New York City Wine & Food Festival.
Enter the Albertsons Safeway Score Great Deals Sweepstakes at ScoreGreatDeals.com for a chance to win $10,000 cash, free groceries, and other great prizes.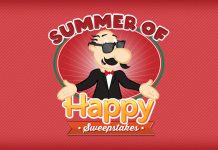 Enter the LaRosa's Summer of Happy Sweepstakes at larosas.com/summerofhappy for your chance to win LaRosa's Pizza for a year, ticket packs, and more.