Tag: Green Dot Sweepstakes 2017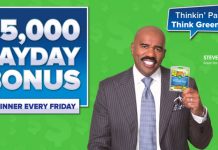 Green Dot helps make payday even better by giving you a chance to win $5,000 each week. Enter the Payday Bonus Sweepstakes and you could be the next winner.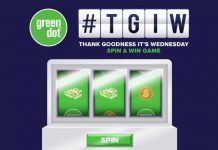 Thank goodness it's Wednesday! Every Wednesday, Green Dot is offering you the chance to instantly win up to $500. Play the TGIW Spin & Win Game now.