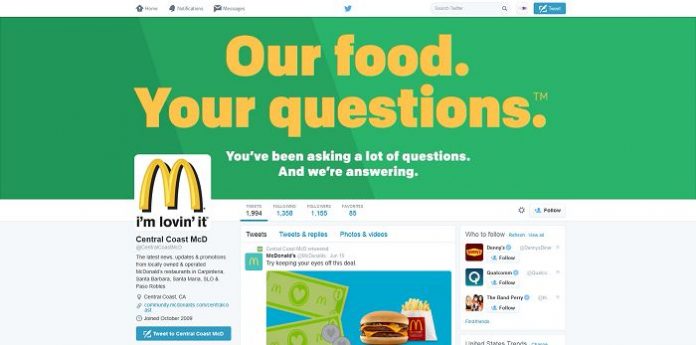 In June, follow @CentralCoastMcD, McDonald's restaurants in Carpinteria, Santa Barbara, Santa Maria, SLO & Paso Robles, on Twitter and look for the "RT for a chance to win" tweet that will be posted every Tuesday during the month.
Here's the one from June 16:
Can we get a RT? How about if we giveaway a #TasteCrafted sandwich?! RT for a chance to win one! #contest See http://t.co/eI8oxIaS7n

— Central Coast McD (@CentralCoastMcD) June 16, 2015
Retweet the post by 5 p.m. PT that same Tuesday and you'll be automatically entered for a chance to win a weekly prize!
Each of the five weekly winners will receive a TasteCrafted Sandwich gift card good towards a TasteCrafted sandwich available in 4 new chef-inspired flavors (bacon clubhouse, pico guacamole, hot jalapeno, and delux) plus a "I'm Lovin' It" Tote bag!
Pleas note that in order to enter the McDonald's @CentralCoastMcD TasteCrafted Tuesday Twitter Sweepstakes, you must be 18 years of age or older, a resident of the Central Coast, CA area (counties include: Santa Barbara and San Luis Obispo Counties), and a member of Twitter at the start of the Sweepstakes Entry Period.