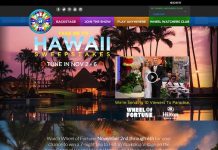 The surf, the sand, the sun and the fun! A vacation in the big island of Hawaii is up for grabs in the Wheel of Fortune Take Me To Hawaii Sweepstakes starting on November 2nd!
McDonald's just announced the Game Time Gold at McDonald's. Play in-store and online at PlayAtMcD.com starting on November 3rd. Enter for your chance to win $50,000 and your chance to win a monthly trip to Aruba !