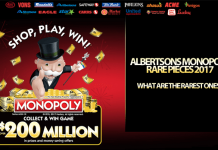 We created a list of all Albertsons Monopoly 2017 Rare Pieces to help you win the Monopoly Albertsons 2017. Compare the list with your game board to find out which ones you are missing.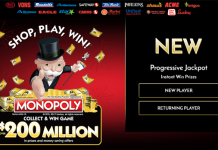 Learn how to play Monopoly Albertsons 2017 at PlayMonopoly.us. Find the Albertsons Monopoly rare pieces for a chance to win up to $1,000,000 in cash, a $1,000,000 vacation home, family vacations, and other great prizes, instantly.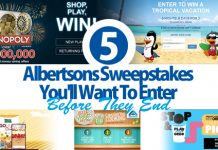 From the Monopoly Game to the Fresh Look At Frozen Sweepstakes, here's a list of all current Albertsons Sweepstakes you don't want to miss!