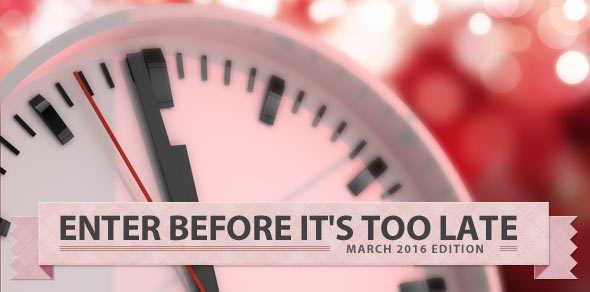 So many prizes to win and so few days left to enter. Enter these Sweepstakes presented by Price Chopper, Travel Channel, Cheetos, JCPenney and other great brands for a chance to win fantastic prizes including up to $250,000 cash, a $100,000 dream vacation to the Caribbean, a trip to Ireland, a 2016 Ram 1500 Express, a Caribbean Cruise and more.
Sweepstakes Ending In March 2016
Hurry up! These Sweepstakes are ending by the end of the month. Enter today before it's too late.