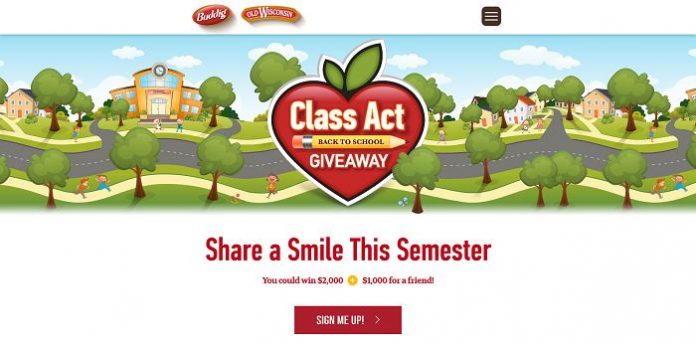 Are you ready for back to school? This time of the year can be fun but can also be expensive. Buddig wants to help your family kicking off the school year by giving you $2,000 towards back to school shopping bills.
All this month, visit buddigpromos.com/Back-to-School-2015 and sign up as directed. If you've already entered a Buddig Promo before, sign in using your email address and password. You'll also be required to write a short essay about who you'd like to help with back to school expenses. If you win the grand prize, this person will receive $1,000 in cash, awarded in the form of a check.
Want more chances to win? Earn up to ten (10) additional entries by sharing the sweepstakes via Twitter (up to 5 entries) and email (up to 5 entries)
One (1) lucky grand prize winner, who will be selected shortly after the promotion ends, will receive $2,000 for himself/herself and $1,000 for a friend! Plus, four (4) weekly prize winners, one per week, shall win an iPad Air 2.
In order to enter the Buddig Class Act Back to School Sweepstakes, you must be a legal resident of any of the 50 United States or the District of Columbia and be 18 years of age or older. Starts on August 3, 2015 at 12:00:01 am CT and runs through August 31, 2015 at 11:59:59 pm CT. Please note that no more than one (1) entry per participant will be accepted.