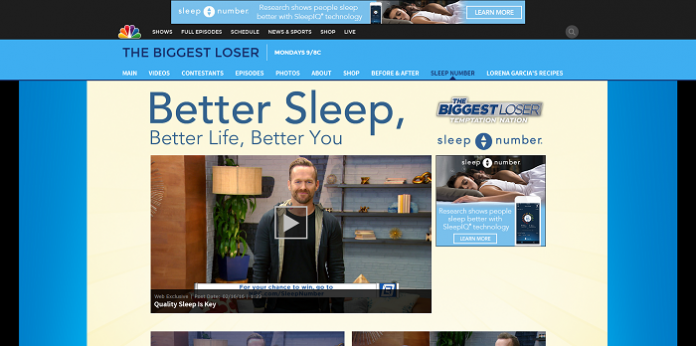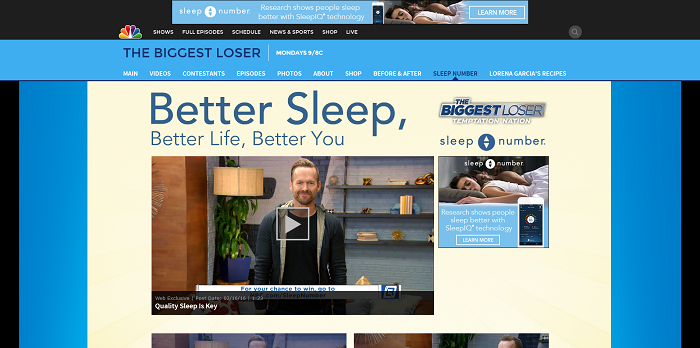 If you and your partner are looking to lose weight and get better rest, then here's your chance. Visit NBC.com/SleepNumber and enter the NBC Sleep Number Resort Stay Giveaway Sweepstakes. You can win a Sleep Number bed and a trip for two to one of the world-class Biggest Loser Resorts right now.  You'll sleep better knowing you've done everything it takes to get fit and finally get some quality shut-eye.
The Biggest Loser competition has been crazy this season. Competitors have been all out and that's why sleep is so important when it comes to weight loss. Research shows that your quality of sleep has a direct effect on your diet, exercise, and how your body functions. Competitors had the opportunity to sleep on amazing Sleep Number beds allowing them to adjust the comfort of their bed as their body changed. And that ensured them a great night's sleep.
Visit NBC.com/SleepNumber To Enter
Between January 4 and February 22, 2016, Biggest Loser fans are invited to enter the NBC Sleep Number Resort Stay Giveaway Sweepstakes by visiting NBC.com/SleepNumber. Entrants must click the promotional banner at the bottom of the page and once they accessed the Sweepstakes Entry Form, they need to follow the instructions to complete and submit the form. Each participant will be required to provide their email address, first name and last name to be entered into the Sweepstakes. Only one entry per participant will be accepted during the entire Sweepstakes Period.
Sleep Number Sweepstakes Prize
One (1) Grand Prize:
A Sleep Number Bed consisting of one (1) Queen Sleep Number P5 Mattress with SleepIQ technology, one (1) Standard Base, Free Comfort Service Home Delivery, Setup & Removal
A 7-day/6-night trip for two (2) to the Biggest Loser Resort of winner's choice (Bloomingdale, IL, Java Center, NY, or Palm Desert, CA)
The total approximate retail value of the grand prize is $8,469.96.
Eligibility
Sleep Number Resort Stay Giveaway Sweepstakes is open only to legal residents who physically reside within the forty eight (48) contiguous United States and District of Columbia, who are eighteen (18) years of age or older, at the time of entry.