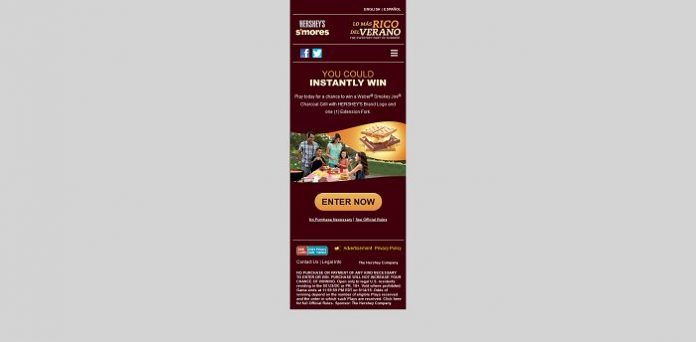 There are two ways to make S'Mores. The outdoor method, over a campfire or on a grill, and the inside method, in a toaster oven or in a microwave oven.
My favorite method is on a grill. Simply lightly wrap S'more in aluminum foil, then place on grill for 4 to 5 minutes! To be able to use this method, you'll need a good grill but don't rush to the store yet because Hershey's is giving away over 450 WEBER SMOKEY JOE charcoal grills, the perfect grill to make S'mores, in the Hershey's 2015 Summer S'Mores Grilling Instant Win Game and you could win one instantly!
Play To Win
Every day through September 14, 2015, go to veranohersheys.com and hit the "Enter Now" button to get started. Next, enter your date of birth and submit to move forward. You'll have to choice to enter using either your email address or Facebook account. Finally, play to see if you're an instant winner. Don't worry, if you don't win on that day, simply return daily through September 14, 2015 for additional chances to win.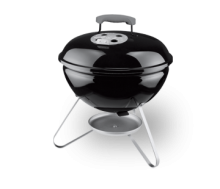 Win 1 of 470 Prizes
Hershey's will award a total of four hundred seventy (470) prizes, valued to a total of over $15,000, at various random times during the Promotion Period and each prize consists of one (1) WEBER SMOKEY JOE charcoal grill with HERSHEY'S BRAND logo and one (1) extension fork.
Who Can Play
If you are a legal resident of the United States residing in any of the 50 United States, District of Columbia or Puerto Rico, who is at least 18 years of age or older as of the date of playing, you are eligible to play and win the Hershey's 2015 Summer S'Mores Grilling Instant Win Game.