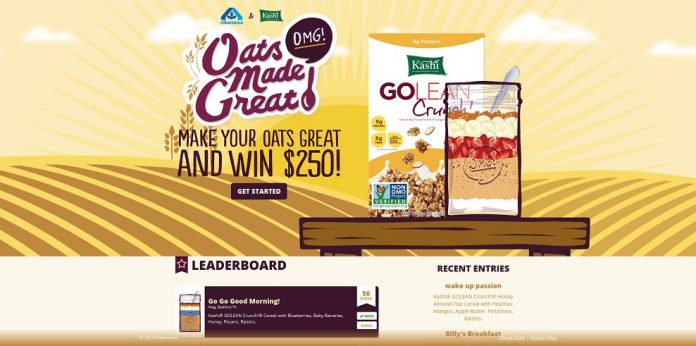 Yesterday, Albertsons announced the Oats Made Great Sweepstakes. They have teamed up with Kashi for this sweepstakes and they are inviting you to create the perfect breakfast with oats.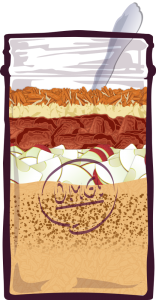 Must-See Sweepstakes: Albertsons Stop And Play With Oreo Sweepstakes
Starting today, visit either AlbertsonsOMG.com or Albertsons.com/OMG to get started. Once registered, you'll have the opportunity to select the ingredients (cereals, fruits, toppings) and name your creation for a chance to win  one of five Albertsons Gift Cards worth $250.
You are allowed to submit only one creation so make sure it's the best one you can do.
Then, be sure to get your friends voting you up by sharing your breakfast and check back often to see how your creation is doing!
Sweepstakes Prizes
The five (5) creations with the most votes will win a $250 Albertsons Gift Card and six (6) runners up will each receive a $50 Albertsons Gift Card!
Submission Period
Creations will be accepted online beginning at 10:00 a.m. MT on Monday, February 2, 2015 and ending at 10:00 p.m. MT on Friday, February 27, 2015.
Eligibility Requirements
You may enter the Sweepstakes if you meet all of the following requirements:
(A) you have a valid email address,
(B) you have a valid phone number,
(C) you are a legal resident of Arizona, Arkansas, California, Colorado, Florida, Idaho, Louisiana, Montana, North Dakota, New Mexico, Nevada, Oregon, Utah, Texas, Washington or Wyoming,
(D) your permanent street address is within 30 miles of an operating Albertson's stores,
(E) you are at least eighteen (18) years old at the time of entry,
(F) you can provide a notarized copy of your state or government issued picture identification with your current permanent street address where your prize will be mailed.