Tag: Wheel of Fortune Giveaway 2020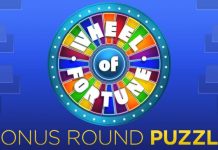 Wondering what was Wheel Of Fortune Bonus Puzzle Solution tonight? The Bonus Puzzle for Wheel Of Fortune today is listed right here to help you win this week's Wheel of Fortune Giveaway.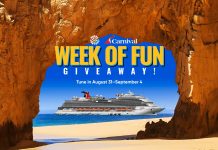 Enter the Wheel of Fortune Carnival Week of Fun Giveaway with the Bonus Round Puzzle Solution and you could be the winner of a cruise for two from any North American port and sail anytime through 2022.