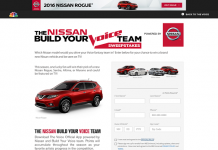 Which Nissan model would you drive your Voice fantasy team in? Enter now at NBC.com/Nissan for your chance to win a brand new Nissan vehicle and be seen on TV!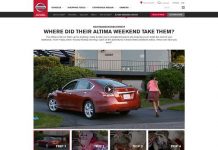 Figure out the 5 destinations of each weekend road trip video at altimaweekend.com and you could win your own road trip! Enter the Nissan Keep Summer Rolling Sweepstakes at www.keepsummerrolling.com for a chance to win your choice of a 2014 Nissan Pathfinder, Nissan 370Z or Nissan Altima ! Plus, instantly win a one-year Nissan Maintenance+Plus Vehicle Service Plan, a $75 Nissan Accessory and Merchandise Prize and more ! Enter the Nissan Master the Shift Sweepstakes for a chance to win a 2010 Nissan Altima SE or 1 of 50 Gear Prizes !