Tag: JCPenney Sweepstakes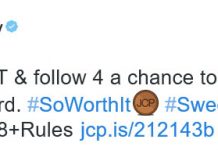 JCPenney invites customers to tweet with #SoWorthIt and #Sweepstakes for a chance to win a $100 JCPenney gift card. 25 new winners every day during the month of March.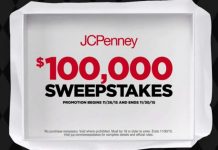 This Thursday, be an early bird at JCPenney and receive your Black Friday Sweepstakes Code for a chance to win $10,000 in cash! Enter online at jcp.com/sweepstakes by November 30.