Tag: Cricket Wireless Sweepstakes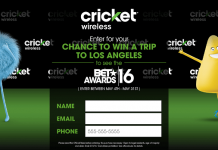 Enter at cricketsweepstakes.com/BET16 and hand your scan card to an authorized Cricket Wireless retail representative for a chance to win a trip to the BET Awards 2016 in Los Angeles, California.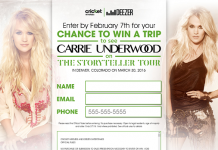 Enter the Cricket Wireless And Deezer Sweepstakes for your chance to win a trip to see Carrie Underwood on The Storyteller Tour in Denver, Colorado on March 30, 2016.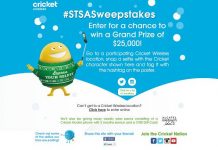 You now have 25,000 more good reasons to visit your local Cricket Wireless store.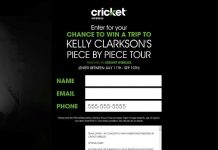 If you are a fan of Kelly Clarkson, today might be your lucky day! Pick up your scan card or enter online at cricketsweepstakes.com/KellyClarkson for a chance to win!