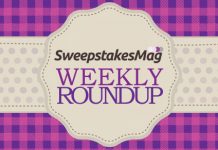 These are the latest Sweepstakes we posted on Sweepstakes Mag. Enter for a chance to win amazing prizes, including $25,000 in cash, Infinity One portable speakers, a walk-on role, Xbox One Consoles and much more.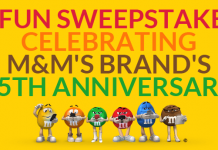 M&M's Brand is celebrating 75 years of colorful fun and is rewarding loyal fans with prizes ranging from movie tickets to a $100,000 cash prize.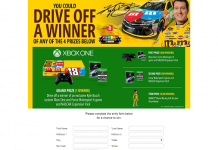 Race your way to racemms.com and you could win Xbox One Consoles, Forza Motorsport 6 games, NASCAR expansion packs and more in the M&M'S Brand Convenience Store Sweepstakes.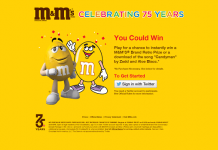 Share a picture of a M&M'S Brand "Decade" package on Twitter with #mmsthrowback and register at retro.mms.com for a chance to win a M&M'S Brand 75th Anniversary Character Tin, instantly.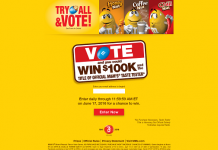 Chili Nut, Coffee Nut, Honey Nut or Original Peanut? Vote for your favorite M&M's Peanut Flavor and you could win $100K. You will also receive the title of Official M&M'S Taster Tester.