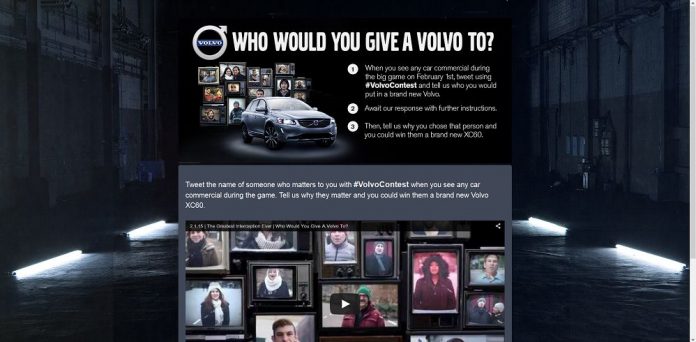 This weekend, during the Big Game on February 1st, you'll see a lot of car commercials. But you won't see any from Volvo. Instead, the Swedish premium automobile manufacturer want you to be a part of The Greatest Interception Ever. How? By using the other car companies' commercials to give you the chance to win one of their cars for the person that matters most to you!
Tweet To Win
On February 1st, tweet their names when you see any car commercials during the Big Game using #VolvoContest.  Wait for a response from @volvocarsus with further instructions. Tell why you chose that person and you could win them a brand new Volvo XC60!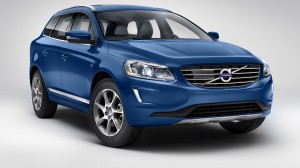 Entries will be accepted starting at 6:30 p.m. ET on Sunday, February 1, 2015 and all tweets must be received by the end of the Big Game. Then, you must complete and submit the contest entry form at volvointerception.com by no later than 11:59 p.m. ET on Sunday, February 8, 2015 to be eligible.
Please note that you may enter only one Nominee (the person that matters most to you), regardless of the number of Tweets you sent during the Big Game.
A total of five (5) Volvo XC60 will be awarded and each grand prize, valued at $46,205, also include a check for $5,000.
Plus, watch Jimmy Kimmel Live! tonight at 11:35 PM | 10:35 PM CT on ABC as they will be giving away a Volvo to someone who deserves it!
Watch Cousin Sal giving one lucky person a brand new Volvo XC60 at a car wash!