Monthly Archives: October 2017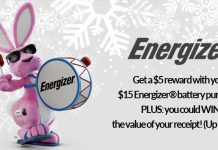 Upload your receipt at www.holiday5.energizer.com and get a $5 reward with your $15 Energizer battery purchase, plus you could win the value of your receipt.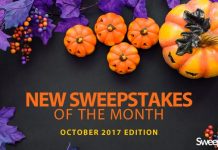 SweepstakesMag editors picked the Sweepstakes with the best prizes and odds. Enter and you could win cash, cars, trips, and more.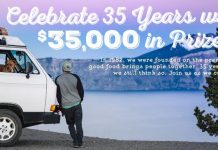 It's Kettle Brand's 35th Birthday but you might get the gifts if you visit kettlebrand.com/birthday and enter the code from your bag of Kettle Brand chips.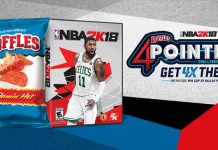 Ruffles and NBA 2K18 are giving basketball fans the chance to score hundreds of baller prizes by participating in the 4-Pointer Challenge.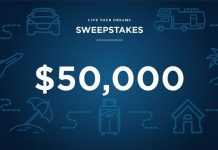 USAA Life Insurance Company wants to help you live your dreams by offering you the chance to win $50,000 during the Live Your Dreams Sweepstakes.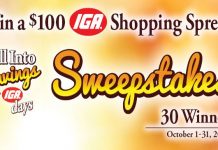 In October, fall into savings with IGA Days and this new Sweepstakes offering you the chance to win a $100 IGA shopping spree, all month long.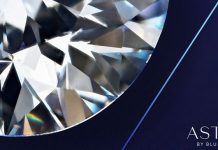 If you like diamonds, you should definitely enter this sparkling Sweepstakes for a chance to win an Astor by Blue Nile Diamond worth $10,000.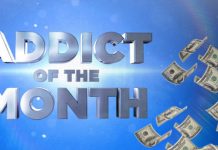 In September 2017, enter the monthly Investigation Discovery Addict Of The Month Giveaway for a chance to win $1,000 cash. Code words included!