Tag: gift card sweepstakes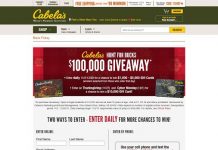 Looking for a way to save on Christmas gifts? Enter the Hunt For Bucks Giveaway at cabelas.com/Bucks now through December 20 and you could win up to $10,000 worth of Cabela's gift cards!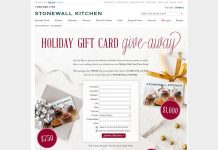 Stonewall Kitchen will be giving away three big money gift cards valued between $250 and $1,000 that can be used exclusively at Stonewall Kitchen.