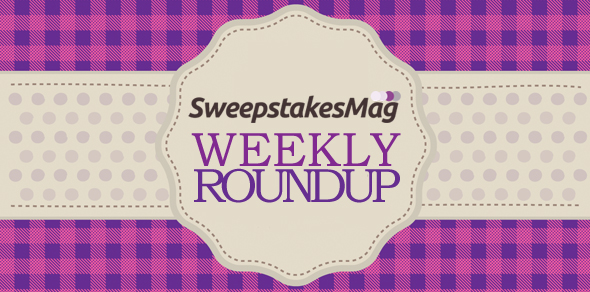 This week's roundup features Sweepstakes presented by FOX's Empire, Miller Lite, Diet Coke, Pepsi, Dannon, Nissan, and more. Have a look below to see what you may have missed in the last 7 days.
FOX'S Next EMPIRE Artist Contest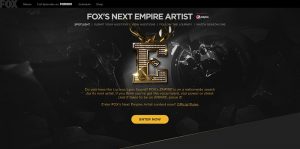 FOX and Pepsi are searching for the next great artist to be on EMPIRE! Do you have what it takes to win a sing-on role on TV's hottest show?
PEOPLE This Is How We Cruise Sweepstakes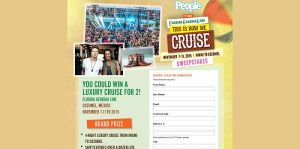 Want to party with Florida Georgia Line? Join FGL on a 4-day trip to country rock paradise with the PEOPLE This Is How We Cruise Sweepstakes!
Marriott Rewards 50 to 50 Sweepstakes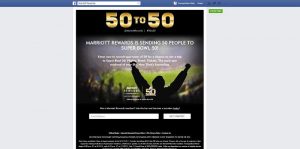 Marriott Rewards is giving you the chance to attend Super Bowl 50 with up to 49 of your friends! Enter at Marriott50to50.com now through November 30, 2015.
Miller Lite Designated Driver Sweepstakes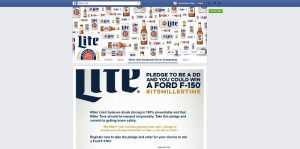 Pledge to be a Designated Driver at MillerLiteResponsibility.com and be entered for a chance to drive home a brand new Ford F-150!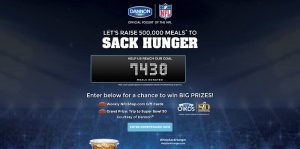 Help Dannon wipe out hunger and you could score great prizes such as a trip to Super Bowl 50 or NFLShop.com Gift Cards!
Diet Coke And Regal Cinemas Share A Taste Of What You Love Mosaic Sweepstakes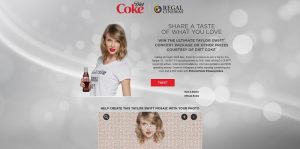 In September, share a selfie enjoying something you love and a Diet Coke using #ShareATaste and #Sweepstakes for a chance to win a trip to attend a Taylor Swift concert!
Pepsi Unlock The Tailgate Sweepstakes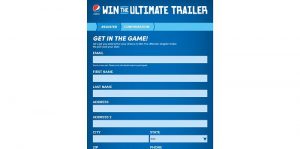 Calling all tailgating fans! Pepsi is giving away the Ultimate Tailgate Trailer in the Unlock The Tailgate Sweepstakes! Enter now through Oct. 31 at unlockthetrailer.com for your chance to win!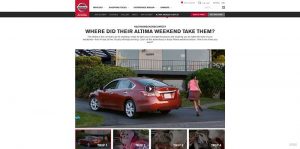 Figure out the 5 destinations of each weekend road trip video at altimaweekend.com and you could win your own road trip!
If you already entered those, be sure to return and enter again to improve your chances of winning. If you didn't enter yet, do yourself a favor by checking them out and participate now! You could win incredible prizes!