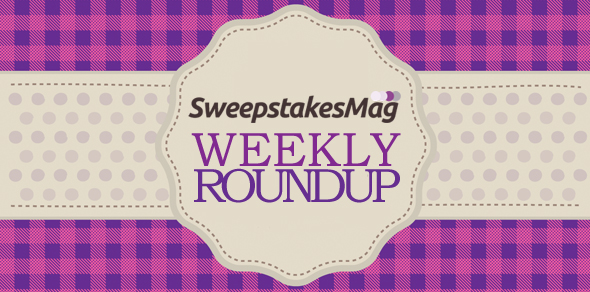 This week's roundup features Sweepstakes presented by McDonald's, Wheel Of Fortune, Tracfone, Glade, Valpak and more. Have a look below to see what you may have missed in the last 7 days.
1. Wheel of Fortune Is Sending 10 Viewers To Paradise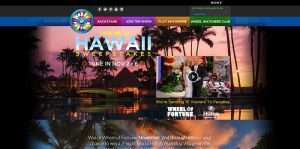 The surf, the sand, the sun and the fun! A vacation in the big island of Hawaii is up for grabs in the Wheel of Fortune Take Me To Hawaii Sweepstakes starting on November 2nd! Read more
2. TracFone Match And Win Instant Win Game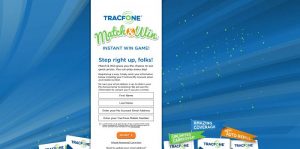 Go to TracfoneMatchNWin.com and play the Tracfone Match & Win Game for a chance to win great prizes! Over 900 prizes are up for grabs! Tracfone customers only. Read more
3. 7 Upcoming Sweepstakes You Don't Want To Miss In November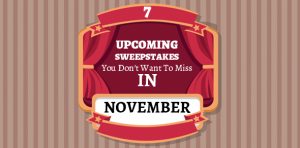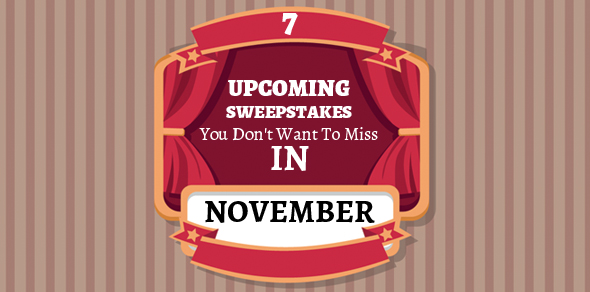 November is fast approaching which means only one thing: New Sweepstakes! Read more
4. Valpak Cash In On Traditions Sweepstakes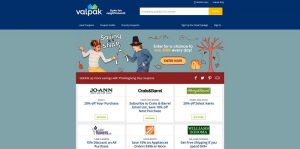 It's time to cash in on traditions! You could win $100 every day in November plus, a chance to win the $1,000 Grand Prize by telling Valpak what your favorite tradition is! Read more
5. Mike & Mike At The College Football Playoff Sweepstakes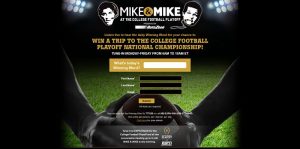 Want to win a College Football Playoff Trip with Mike & Mike? Listen live every weekday and enter the Winning Word online at MikesPlayoffTrip.com and you could be the next winner! Read more
6. Glade Family Dollar Gift Card Sweepstakes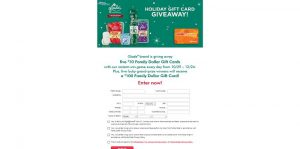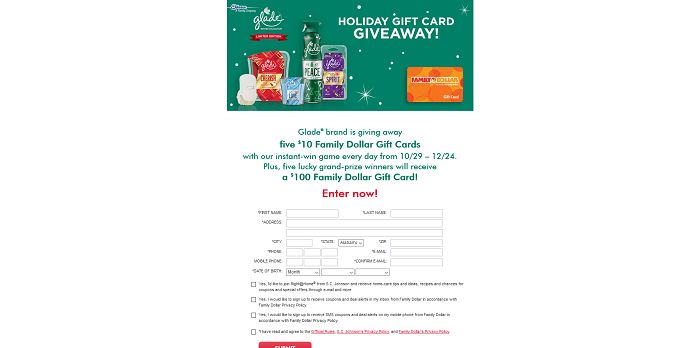 This holiday season, save on Glade by entering the Family Dollar Gift Card Sweepstakes at familydollar.com/glade for your chance to win Family Dollar gift cards valued at up to $100! Read more
7. Club Tyson's The Peanuts Movie Sweepstakes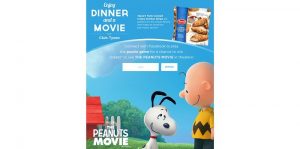 Are you looking forward to seeing The Peanuts Movie next week? How about winning your tickets? Read more
8. 7 Things You Didn't Know About The Game Time Gold at McDonald's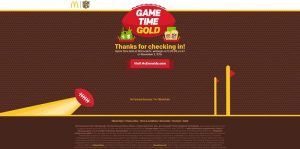 How much do you know about the new Game Time Gold at McDonald's? Find out everything you need to know about the newest McD promotion football fans won't stop talking about in November! Read more
9. Horchow Win Your Shopping Cart Sweepstakes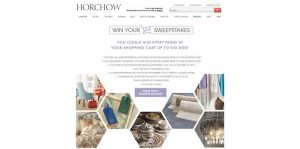 This weekend, shop online at Horchow.com and you could win everything in your shopping cart, up to $10,000! Read more
10. Wheel of Fortune Take Me To Hawaii Sweepstakes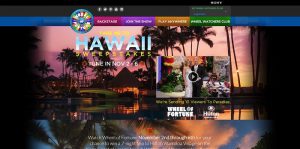 Hilton Waikoloa Village awaits your arrival! All next week, Wheel of Fortune is sending 10 lucky viewers to Hawaii's Big Island! Look for the Puzzle Of The Day during Take Me To Hawaii Week and you could win! Read more
11. Marie Claire Hollywood Red Carpet Party Sweepstakes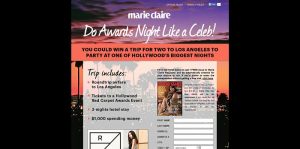 Do Awards Night like a celebrity! You could win a trip for two to Los Angeles to party at one of Hollywood's Biggest Night! Read more
If you already entered those, be sure to return and enter again to improve your chances of winning. If you didn't enter yet, do yourself a favor by checking them out and participate now! You could win incredible prizes!