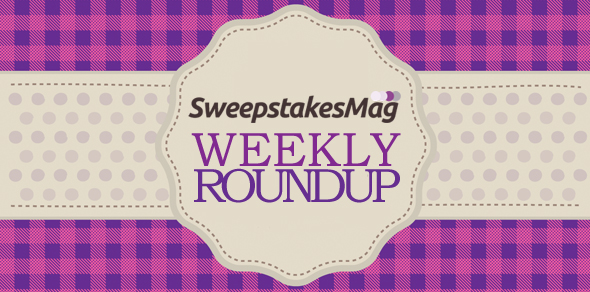 This week's roundup features Sweepstakes presented by A&E, History, Cartoon Network, XFINITY and more. Have a look below to see what you may have missed in the last 7 days.
CartoonNetwork.com Win Atlantis Sweepstakes 2016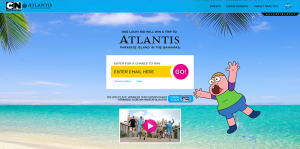 Enter the CartoonNetwork.com Win Atlantis Sweepstakes 2016 now at cartoonnetwork.com/win. One lucky kid will win a trip to Atlantis Paradise Island in the Bahamas. Plus, 100 other winners will receive a Nerf Super Soaker Tornado Scream.
A&E's Trip To The Wahlburgers Facebook Sweepstakes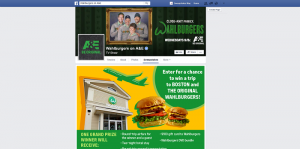 A&E has your chance to win a trip to Boston for the chance to eat at the original Wahlburgers. Find out how to enter the Wahlburgers Facebook Sweepstakes.
History's Swamp People Ultimate Facebook Sweepstakes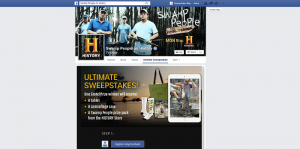 Even if History is airing the Final Season of Swamp People, they are giving you one good reason to cheer. You could win the ultimate Swamp People prize pack valued at over $1,000.
DrinkDreamWater.com Ultimate VIP NASCAR Experience Sweepstakes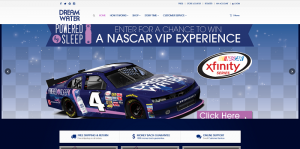 You won't believe the NASCAR VIP Experience you can win by entering the DrinkDreamWater.com Ultimate VIP NASCAR Experience Sweepstakes at drinkdreamwater.com/NASCAR.
LandOFrost.com Celebrate a Century of US National Parks Sweepstakes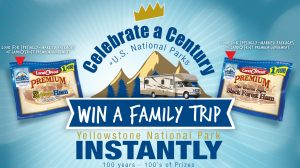 Celebrate a century of U.S. National Parks with Land O'Frost by submitting your code online at landofrost.com/parks for a chance to win a family trip to Yellowstone National Park instantly.
XFINITY Watchathon 2016 Sweepstakes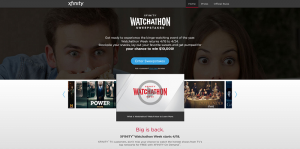 XFINITY Watchathon Week 2016 returns April 18th. To celebrate, XFINITY invites you the enter the XFINITY Watchathon 2016 Sweepstakes at XfinitySweepstakes.com for a chance to win $10,000 cash and more.
Huggies Little Swimmers Swim Adventure Contest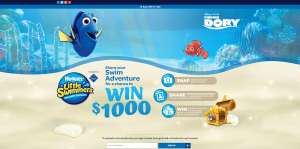 Sam's Club and Huggies Little Swimmers disposable swimpants invites parents to share their kids' swim adventure and enter the Contest for a chance to win $1,000. All you have to do is snap, share, and win!
Enter Before It's Too Late: Sweepstakes Ending In March 2016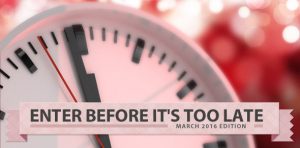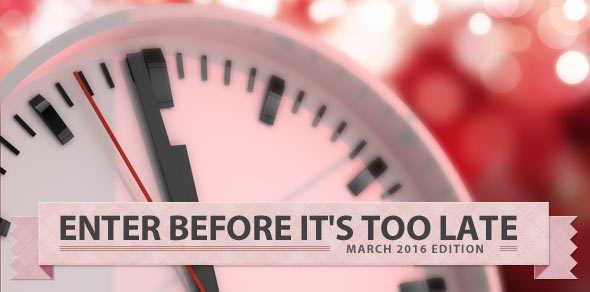 The clock is ticking! Just a few days left before these March 2016 Sweepstakes end. Enter one last time for your chance to win BIG.
If you already entered those, be sure to return and enter again to improve your chances of winning. If you didn't enter yet, do yourself a favor by checking them out and participate now. You could win incredible prizes.