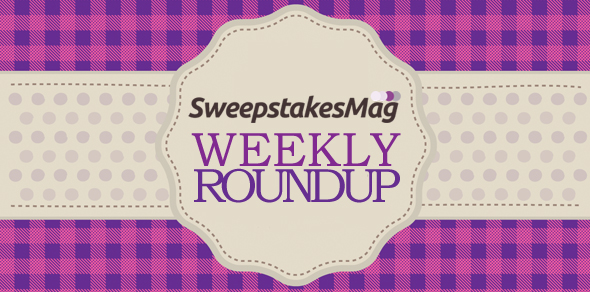 Here are the week's most memorable sweepstakes! Plus, check out our latest roundups with amazing Baseball Sweepstakes, HGTV Sweepstakes and Shark Week Sweepstakes!
Sweepstakes
The Dew Shop 2015 Sweepstakes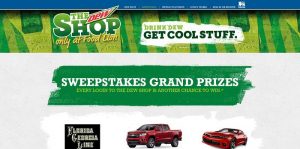 The Dew Shop is now open! Redeem your points and be entered for a chance to win a 2016 Chevy Camaro, a 2016 Chevy Colorado or a trip for two (2) to a Florida Georgia Line Show!
Disney Family Movies Finding Nemo Caribbean Cruise Getaway Sweepstakes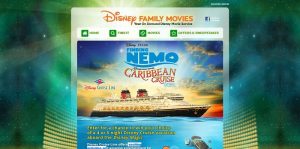 Celebrate summer with Disney Family Movies by entering the Finding Nemo Caribbean Cruise Getaway Sweepstakes for a chance to win a Disney Cruise Vacation!
2015 Delo Pick-Up Your Truck Sweepstakes
A 2015 Ford F250 SRW 4×4 Crew Cab XLT Truck could be yours! All you have to do is enter the 2015 Delo Pick-Up Your Truck Sweepstakes for your chance to win!
Coca-Cola and Krystal with Advance Auto Parts Race Day Sweepstakes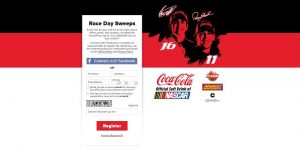 Nascar fans! Register now through Aug. 31st and you could win a trip to a NASCAR Race of your choice!
Dixie's Savor Summer Flavor Sweepstakes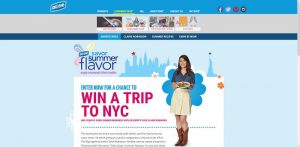 Do you know Claire Robinson? She's a celebrity chef well-known for her 5 ingredient recipes and Dixie is giving you the chance to meet her in NYC!
Purex Backyard Fun In The Sun Sweepstakes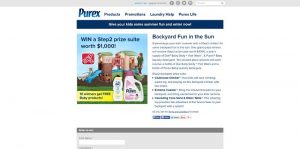 Purex and Step2 want to help you have some backyard fun with your kids this summer by offering you the chance to win a Step2 Backyard Prize Package valued at $1,000 and more!
Bass Pro Shops Sasquatch Mountain Man Sweepstakes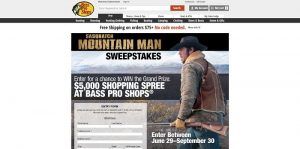 Take a shot at a $5,000 Bass Pro Shops shopping spree in the Bass Pro Shops Sasquatch Mountain Man Sweepstakes! Enter online and in-store now through September 30th.
Albertsons Summer Steakation Sweepstakes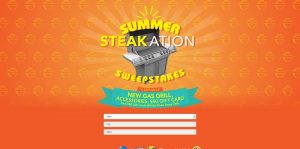 Hello Albertsons shoppers! All this week, take a shot at a grilling grand prize courtesy of your favorite grocery store! Plus, $50 gift cards will be given away daily!
Phillips 66 TANK5 Promotion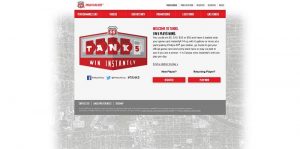 Hey drivers, play TANK5 today and you could win up to $50 in Phillips 66 gift cards! 1 in 5 wins instantly!
Round Ups
5 New Or Upcoming HGTV Sweepstakes You Don't Want To Miss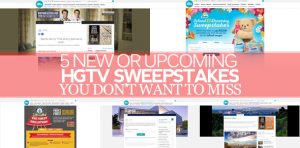 With prizes including cash, a spot on the record-breaking team and a 1,300-square-foot bungalow, here are the new and upcoming HGTV Sweepstakes you don't want to miss this year!
7 Sweepstakes Baseball Fans Just Can't Miss This Season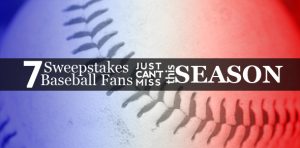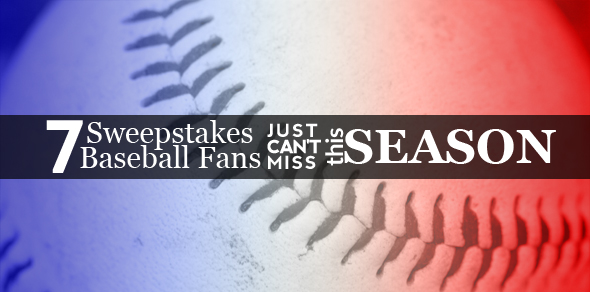 Take a moment during the seventh-inning stretch to enter one, or more, of these 7 Sweepstakes that will give you a chance to catch all the action this season!
3 Must-See Sweepstakes To Enter During Shark Week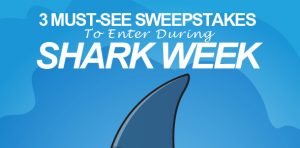 Shark Week is back! Check out these 3 must-see Shark Week Sweepstakes and learn how you can enter them today!
If you already entered those, be sure to return and enter again to improve your chances of winning. If you didn't enter yet, do yourself a favor by checking them out and participate now! You could win incredible prizes!