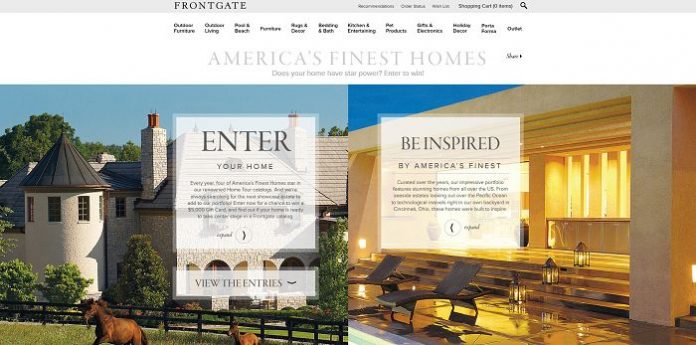 Now is the time to showcase your home – your pride and joy! Enter Frontgate's America's Finest Homes Contest by submitting photos or video of your home and a panel of Frontgate judges might select it to appear in their renowned Home Tour catalog! Plus, Frontgate will reward you with a $5,000 cash prize!
To enter, snap some photos and/or record a video that showcase your entire home, interior and outdoor spaces, then go to Frontgate.com/FineHomes and register for the Contest. You'll be required to provided all requested contact information along with a short essay about your home. Finally, upload your photos and/or video as directed and submit to be automatically entered into the Contest. All entries must be received no later than 11:59 p.m. ET on September 30, 2015 to be eligible.
Please note that, in order to be eligible to win, you must be a legal residents of the United States or its territories, and be eighteen (18) years of older to enter.