Monthly Archives: October 2018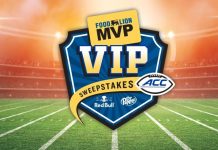 The 2018 Food Lion MVP VIP Sweepstakes is here and you can enter now at www.foodlion.com/MVPVIP for a chance to win tickets to the Dr Pepper ACC Football Championship Football Game.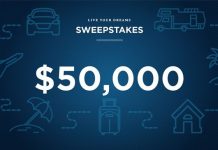 USAA Life Insurance Company wants to help you live your dreams by offering you the chance to win $50,000 during the Live Your Dreams Sweepstakes.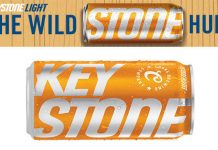 The #StoneHunt is on! Visit keystonelight.com/stonehunt and enter the Orange Keystone Light Can 2018 Stone Hunt Sweepstakes for your chance to win a Keystone Light can cooler or Keystone Light hat.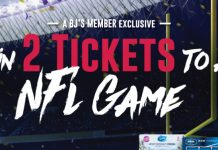 Enter the P&G Football Sweepstakes 2018 at pgfootballsweeps.com and you could win a pair of tickets to an NFL Game.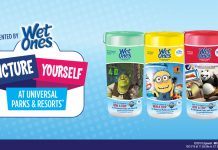 Visit WetOnesGetaway.com and enter the Wet Ones Getaway Sweepstakes for a chance to win a trip to Universal Orlando Resort.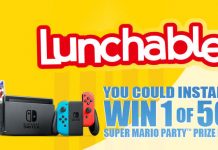 Play the Lunchables Mario Party Sweepstakes by visiting Lunchables.com/MarioPartySweepstakes from October 1st through December 31st and you could instantly win a Nintendo Switch.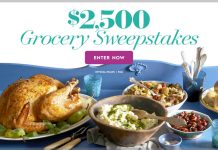 Visit www.BHG.com/Grocery18 then enter the BHG $2,500 Grocery Sweepstakes daily through December 31 for a chance to win $2,500 in free grocery.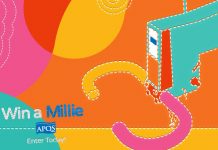 Enter the APQS Millie Giveaway and you could be the winner of a brand new Millennium longarm quilting machine valued at over $18,000.