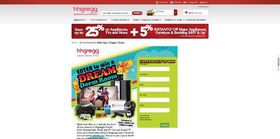 Enter the hhgregg Dream Dorm Sweepstakes up to three times daily on hhgregg.com/DreamDorm, Facebook and the mobile site for your chance to win a dream dorm room !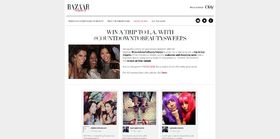 Upload a photo of your beauty moment using #CountdownToBeautySweeps to enter the OLAY Countdown to Beauty Sweepstakes for your chance to win a trip to Los Angeles, California including an Emmy-worthy makeover and shopping spree with a BAZAAR stylist ! The first one hundred (100) eligible entrants will receive an Olay sample product !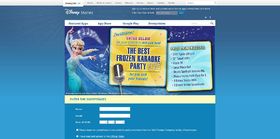 You know the songs so enter the Disney Frozen Best Karaoke Party Ever Sweepstakes for your chance to win and host the best Frozen karaoke party ever for you and your friends !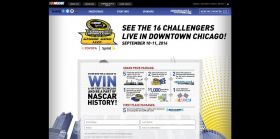 Be a part of Nascar history by entering the NASCAR Chase Grid Live Sweepstakes at NASCAR.com/ChaseGridLive for your chance to win a VIP trip to Chicago, IL to attend the Chase Grid Live Show and more !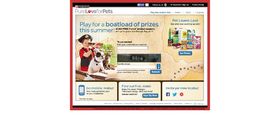 Play for a boatload of prizes this summer ! Enter the Purina Summer Treasure Instant Win Game for your chance to win 1 of 40,000 free Purina product coupons !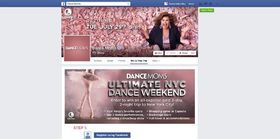 Want to win an Ultimate NYC Dance Weekend ? Enter the Dance Moms Ultimate NYC Dance Weekend Sweepstakes for your chance to win an all-expense paid trip to New York City to visit Abby's favorite spots, see 2 dance performances and more !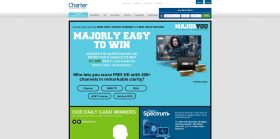 Majorly easy to win ! Enter the Charter Major You Sweepstakes by answering the question at charter.com/majoryou for your chance to win 1 of 160 $1,000 Visa Gift Cards !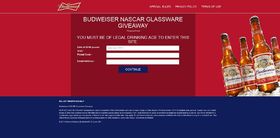 Enter the Budweiser Glassware Giveaway via Internet or QR Code at budweiser.com/speedway for your chance to win 1 of 7,500 glasses designed with either Budweiser/Kevin Harvick's primary car, Budweiser/Kevin Harvick's Be Responsible car or Kevin Harvick's Red, White and Blue car !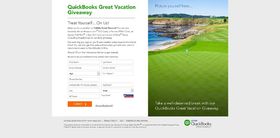 For each day you sign into the QuickBooks Great Vacation Giveaway, you'll earn another entry for your chance to win a vacation to Pebble Beach Resorts! 41 instant winners will receive either an Herman Miller chair, an iPad Mini, a pair of Bose Noise Canceling Headphones, a $150 Spa gift card or a $50 Amazon Gift Card !